Sharon Toerek to Present at INBOUND 2016: Fixing Your Agency New Business Legal Mistakes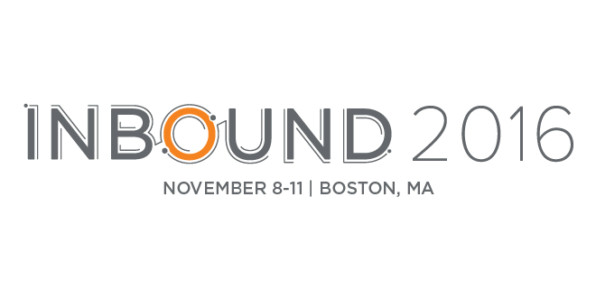 CLEVELAND – Nov. 1, 2016 – Sharon L. Toerek, intellectual property and marketing law attorney, and founder of Toerek Law, will present, "The Five Legal Mistakes Your Agency is Making in New Business – And How to Fix Them," at INBOUND 2016, Friday, Nov. 11, 10:30-11:15 a.m.
Agencies navigating new business opportunities, while managing their current client deadlines and other agency business, can easily make a misstep or oversight that can cause unintended legal or financial consequences, like a loss of valuable intellectual property rights, or increased liability.
In this session, participants will discover the most frequently made legal mistakes by agencies during the new business process, and learn the practical steps to take to fix (or avoid) pitfalls, which can be implemented quickly to save agencies time, money and stress. Participants will come away from this session with a defined action plan for keeping agencies protected in new business situations.
View Sharon's post on the HubSpot Marketing Blog: 5 Legal Mistakes Your Agency is Making in the Pursuit of New Business (And How to Fix Them).
About INBOUND 2016
According to the conference website, INBOUND's purpose is to provide the inspiration, education, and connections you need to transform your business. This November, INBOUND will host thousands of marketing and sales professionals from almost every industry imaginable and from all corners of the globe at the Boston Convention & Exhibition Center. In 2015, they drew 14,000+ attendees from all around the world.
Through inspiring keynotes, innovative talks, educational breakouts, hands-on lessons, and tons of networking, participants will learn how the INBOUND experience, and especially our content, is truly remarkable. Past keynote speakers included Arianna Huffington, Seth Godin, Nate Silver, and Scott Harrison. Learn more at www.Inbound.com.
About Sharon Toerek, Principal, Toerek Law

Sharon L. Toerek is an intellectual property and marketing law attorney, with a national firm based in Cleveland, Ohio. She devotes her legal practice at Toerek Law to helping advertising, marketing and design professionals protect, enforce, monetize and manage the legal implications of their work. Sharon has a particular concentration of clients in the advertising, marketing and creative services industries, and she provides proactive, strategic counsel on legal issues faced by those industries.
Sharon is a nationally recognized author and speaker to advertising and communications industry organizations, advertising agencies, and in-house marketing teams, and has created and presented numerous training sessions and conference presentations to industry professionals on timely industry legal issues.
She is the Publisher of the marketing industry legal blog Legal + Creative, and is also the Author of the Legal + Creative Agency Protection System, a comprehensive legal education resource and toolkit for marketing, ad and creative services agencies. Learn more and connect at www.legalandcreative.com.