Strategic Planning for 2018? Six Key Legal Questions for Your Agency in the New Year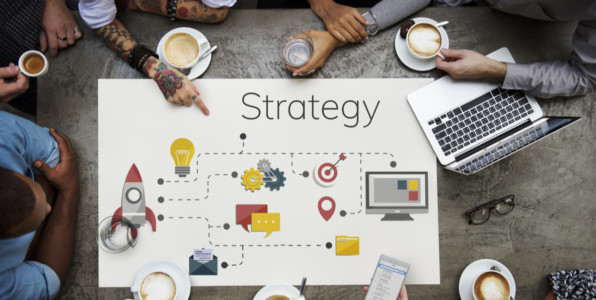 The new year is quickly approaching and with it the pressure of planning and prioritizing your agency's needs for Q1 and beyond.
If you haven't begun making your list, and not to mention checking it twice, a legal audit is a fundamental starting block.
A legal "audit" might sound like a holiday buzzkill, but it's really a non-threatening and straightforward way to take an internal, guided inventory of your agency's legal processes and habits, helping you identify areas where the agency might need some additional tools and resources,
The good news is that this is something you can primarily do yourself — and as a team — to truly take ownership over the risks you face together. And the process of reviewing the checklist with the agency's team helps everyone understand best practices.
Working through the audit not only helps identify and tackle legal issues, but its application and results can directly affect your agency's efficiencies, profitability and growth potential.
Where to start?  The following are six key questions or areas your agency needs to consider during your audit to get legally stronger and safer for the year(s) ahead:
New Business Issues
Before the new business conversations start, does your agency have a standard Nondisclosure Agreement ready for potential clients? Even if you do, do you have a plan on enforcement? Do you also have a plan for how to handle the prospect who won't sign an NDA, or who insists you sign their version of one?
Once you get to the pitch or proposal stage of a potential client relationship, does your agency have a strategy for protecting its intellectual property in its ideation and concepts before it actually gets a contract with the client? Tools like such as copyright notices on your concept pieces or sample assets for a pitch, or IP ownership statements in Proposal documents?
What happens then when a prospective client wants to own the pitch materials or concepts? Do you have a policy or a standard position on those requests, and do all new business team members know and live this policy?
Your best defense in new business is clearly a strong offense. A proactive approach and policies will put your agency on its strongest footing (and at the phase when you have the most power in the client lifecycle). The legal audit is the conversation-starter about these issues.
Agency-Client Relationships
Eventually, you land the client (great news!), When you do, does your agency have a standard Master Services Agreement? This defines roles, responsibilities, legal boundaries and more, and especially critical for larger and more long-term engagements.
If you don't have Master Services Agreement, does the agency at least have a standard set of Legal Terms and Conditions to include in its Proposals or Scope of Work documents (and accommodates the smaller and shorter engagements).
In either case, the document you use to cement the client relationship should address these key areas:
Billing and payment policies
IP ownership and transfer provisions
Restrictive covenants
Client responsibilities and approvals
Liability limitation for Agency
Insurance requirements.
Agencies are best served by having both a Master Services Agreement and Legal Terms and Conditions as a standard part of their legal toolkits to put themselves in a strong negotiating stance, and to make sure no crucial point in the deal gets missed.
Managing Freelancers
Freelancers and independent contractors are standard operating practice for most independent agencies. While it's tempting to treat these relationships like extensions of your employee team, these individuals are not your employees (and you don't want them classified that way, or they would be your employees). So, does your agency have a written Independent Contractor Agreement to manage the relationships with these professionals?
Included in your Agency Independent Contractor Agreement should be provisions to manage issues like:
Intellectual property ownership
Confidentiality
Nonsolicitation (of agency clients and employees)
Representations of work originality and noninfringement
Work portfolio display rights
Liability and Indemnification
One great outcome of your legal audit should be a stronger and quicker onboarding process for freelancers that protects the agency and its clients.
Trademark Considerations in Branding
Brand development, launch and implementation are core services for many agencies and the clients they serve.
If this is in your wheelhouse, does your agency have a process for pre-clearance, or research of potential new brands or names for clients? The goal isn't to provide legal advice to the client, rather to have a clear communication process to put your client in the best position for success in protecting its brands.
Additionally, does your team understand all information and assets it will need to provide the client, or client legal counsel, to support trademark protection efforts? Is there a checklist or resource to support this work?
Social Media and Content Marketing Compliance
Marketing "under the influence" using content and social media tactics is a way of life, and likely a key consideration in your strategic recommendations to your clients.
Does your agency have a written Social Media Policy for internal use and model social media policy to assist clients?
When influence marketing campaigns are the planned tactic, what tools does your team have in place to keep the campaign compliant with FTC disclosure and transparency rules?
Digital Marketing Legal Considerations
Every agency is a digital agency with a web of digital media and components within its clients' ecosystems. And you know your legal risks don't end when your platforms "go-live," (in some cases, they are just beginning).
However, for digital-specific projects like website design and build, do you have a standard Website Development Agreement and, if you host or manage sites, a Website Hosting Agreement to manage client expectations?.  And is your team in a position to provide website and mobile app Terms and Conditions and Privacy Policies to incorporate into its client sites?
Ready to get started with your audit? Use the questions here as conversation-starters at your agency. And if it feels a bit overwhelming, here's a FREE resource to get you started.
Check the boxes now on your audit to make room for the creativity, innovation and strategic thinking needed to drive your agency for the new year.
Contact me direct to continue the conversation.